English review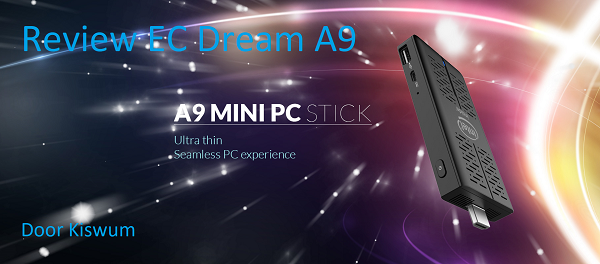 Shenzhen EC Technology Co. Ltd beter bekend als: EC Dream, is in 2011 opgericht. EC Dream maakt verschillende producten zoals een mini computer met Linux, Android TV-kastjes, Wireless Display adapters/dongels en computer sticks zoals de A9 uit deze review.
Eind augustus heb ik de EC Dream A9 pc stick mogen ontvangen om te testen. Een pc zoals dit, kan op diverse manieren worden ingezet. Je kunt je tv slim(mer) maken, gebruiken als emulator om oude spellen mee te spelen, als home automation controller (zoals een Raspberry Pi) en andere toepassingen.
Ik heb de pc stick onder andere ingezet als HTPC (Home Theater PC). Ik heb een aantal Full-HD films vanaf de NAS (Synology DS215J) afgespeeld. Tevens heb ik gebruik gemaakt van Netflix om online streams en offline films te testen.
De afgelopen weken heb ik de stick ook gebruikt als emulator om SNES, SEGA en old-school games te spelen. Die functies zijn de basis geworden voor deze review.
Ik wil bij deze
Geekbuying
bedanken voor het vestrekken van de PC stick.
Lees verder »

Nederlandse review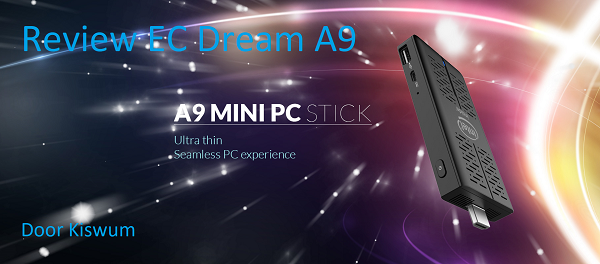 Shenzhen EC technology Co. Ltd also known as: EC Dream, is established in 2011. EC Dream produces different products like mini computers with Linux, Android TV boxes, Wireless display adapters/dongles and computer sticks like the A9 in this review.
In August I've received the EC Dream A9 computer stick to put it to the test. A computer like this can be used in many ways. You can make your TV smart(er), you can use it as a emulator to run older games, use it as a controller for home automation (just like a Raspberry Pi) and many other features.
I have used the stick as a HTPC (Home Theater PC). I have streamed some Full-HD movies directly from my NAS (Synology DS215J) and installed Netflix to test online streams and offline videos. The last weeks I have used a emulator to play SNES, Sega and old-school computer games. These features were the base of this review.
I would like to thank
Geekbuying
for the delivery of this PC stick.
Read more »