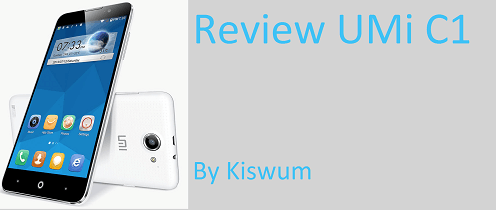 Due to the large amount of pictures, it could take some time to load this review.
Changelog:
29-09'14: Updated Bluetooth, partly solved the issue
24-09'14: Updated grammar and sentences, with a lot of help from
ADQ
!!
22-09'14: The review is open for comments
21-09'14: Release of the review
UMi has released it's first smartphone in the summer of 2012. After the X1, they released a lot of different models. Here is the list of devices: X1, S1, X1s, X2, Cross C1 (Big Red Bull), X2s, X1Pro, X3, C1 mini and the Zero will be released Q4 2014. All phones are low-end to mid-range models.
The goal of UMi:
We choose the best solution for a smart phone at affordable price so everyone is able to use our device. Our goal is making sure every customer enjoys our devices and its high value for the money.
.
You don't need to expect UMi to compete directly with the high end phones of Xiaomi, Samsung or Sony. They want to create phones with the best price in their range and software that is built for the customer. They aim to bring their phone worldwide and they have close connections with a lot of different webshops.
This review is based on the UMi C1 mini, UMi prefers to call this phone:
2014 QUAD CORE KILLER
Read more »